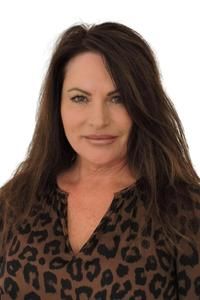 Kristin Derieg
Showroom Sales Manager
Kristin Derieg is an experienced sales and management professional in the Interior Design Industry. From the beginning, her love of the industry and enthusiasm for interacting with the Design Community has led to her success. She has gained extensive product knowledge and delights in sharing this with her clients.
After her first career as a flight attendant, her creative side led her to obtaining her BA Degree in Interior Design from IDI. Upon graduating in 2014, she began a successful career with Mitchell Gold + Bob Williams, where she was promoted to Sales and Training Manager and eventually moved into the To the Trade Only sector of Design Sales for a multi line showroom. Eventually this experience led her to become an outside Sales Rep and eventually an Account Manager for a Luxury Furniture Manufacturer further enhancing her expertise.
Kristin lives in Southern California and enjoys being anywhere outside in nature. She is an avid DIY'er, empty nester, lover of all dogs and considers cooking her favorite creative outlet. You can frequently find her enjoying a gathering with her children and friends.
My Lines
---