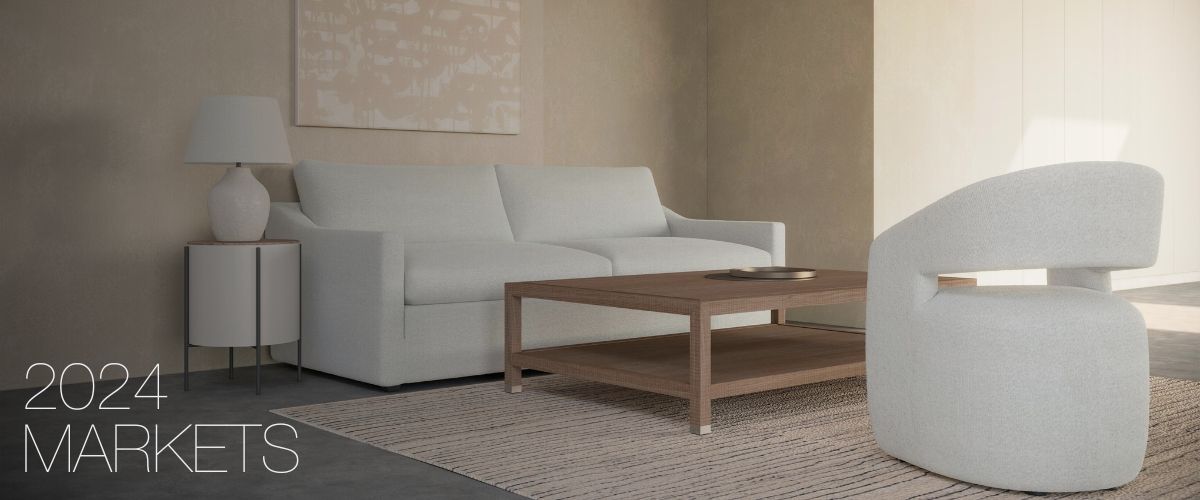 Save The Date: 2024 Market Season


Wednesday October 18, 2023 - Friday November 8, 2024




9:00 am - 6:00 pm
Get your calendars ready because it's time to set your sights on an incredible journey into the realm of interior design and furnishings at the eagerly awaited 2024 Market Season. We invite you to embark on this remarkable adventure with us, as we bring together unparalleled markets where creativity, innovation, and style merge to mold the destiny of home decor and furnishings, all thanks to our esteemed product partners.
We're working diligently to provide you with a comprehensive schedule of our market hospitality. It's your chance to get a glimpse of the future of furniture and interior design.
SUBSCRIBE HERE to receive email updates from CODARUS & Our Upcoming Market Events
2024 Market Dates
January:
Dallas: January 10th – 16th, 1025 N Stemmons Fwy, Suite 210
Atlanta: January 16th – 22nd, AmericasMart Bldg 1-15-A-1
Las Vegas January 28th  – February 1st, World Market Center Bldg C-354
April:
High Point: April 11th – 17th, 300 W Broad Avenue (Redline Shuttle Stop 27)
June:
Dallas: June 19th – 25th,
1025 N Stemmons Fwy, Suite 210
July:
Atlanta: July 16th – 22nd,
AmericasMart Bldg 1-15-A-1
Las Vegas: July 28th – August 1st,
World Market Center Bldg C-354
October:
High Point: October 24th – 30th,
300 W Broad Avenue (Redline Shuttle Stop 27)